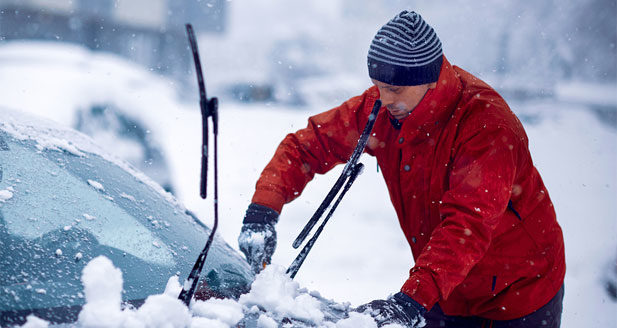 Winter Care Tips for Your Car and Windscreen
Your windscreen has a big impact on the overall safety of your car, which is why it is important to take care of it properly during each season. In the fall, there tends to be a lot of rain, and in the winter, car glass is faced with frost. By understanding how to keep your car winter-ready, you'll be safer while on the road. Therefore, Best Windscreen has put together a list of winter car and windscreen care tips for you below.
Windscreen Washer
Frozen windscreen washer fluid can cause damage to the elements on your windscreen. Specifically, the wires and pumps can get damaged if the fluid freezes during the winter. When these areas become damaged, the fluid will be blocked from cleaning the windscreen when you need it the most. Even more concerning is the possibility that the driver's line of view will become blocked due to poorly functioning windscreen fluid hoses.
Before winter strikes, make a point of refilling your windscreen cleaner fluid and making sure that they are free from damage. Use a fluid that contains a higher concentration of alcohol to prevent freezing and to melt the ice. It is also a good idea to purchase a windscreen defroster or add thickening agents to your existing fluid.
Windscreens & Car Glass
Most people will repair their windscreen wipers well before the winter approaches. It is important to have properly functioning windscreen wipers due to the wet weather and condensation that occurs during the colder months.
The glass on your car should also be properly prepared well in advance of any cold weather. Planning for cold weather will help prevent costly accidents, repairs, and other vehicle-related concerns. Before winter hits, you should degrease and clean your windscreen with a product that offers hydrophobic properties. It is also a good idea to pick up a glass safe ice and snow cleaner. Usually, these are made of a rigid plastic that will prevent scratches during use.
Always examine your windscreen in the mornings once cold weather hits. This will help you spot damage early so it can be repaired before cracks or pits widen. Damage to the glass can be a danger to passengers and the car, especially during winter months.
Take Care of Your Doormats
Another part of your car that you should take care of is your doormats. They are often made of rubber. If they are worn out or cracked, it may be time to purchase new ones. This is a simple task you can handle on your own. Most car supply shops have a variety of doormats available to choose from, and most of the time they will offer ones to fit specific car makes and models. The last thing you want to think about while you are on the road is a dingy wet doormat.
How We Can Help
Best Windscreen is always here whenever you need help with windscreen repair in London. To find out more about our services or to set up an appointment, give us a call at 0800 2425 505 today.