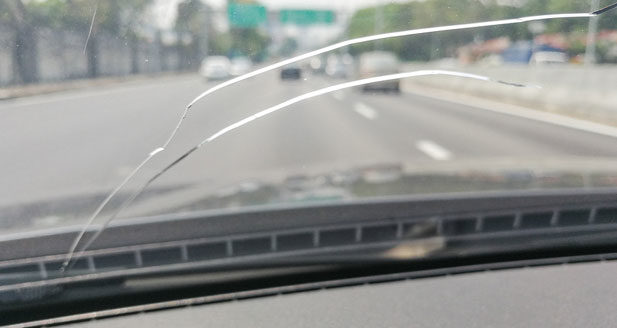 Should I Replace My Windscreen or Just Leave It?
Clean windscreens will ensure that your time on the road is safe and that your driving experience is a comfortable one. When your windscreen gets damaged, it can be a hazard to everyone in the car. It may even result in a fine. If your car glass has suffered any damage, Best Windscreen has some important information that will help you decide if replacement is necessary.
Why Are Windscreens Important?
Windscreens play a critical role in a vehicle. The windscreen is the first line of defense against the elements, and it sees the most damage when compared to other areas of the car. Sometimes, drivers will ignore damage to the windscreen. This can cause any chips or cracks to degrade even further. There are several ways in which a windscreen can become damaged, the most common being road hazards and improper scraping.
Is Replacing a Windscreen Worthwhile?
Repairing or replacing a damaged windscreen is always a worthwhile endeavor. Cars owners that are found on the road with a cracked or scratched glass may receive heavy fines. Road rules differ in each area. However, the need for full road visibility remains the same. Cars that have damaged windscreens also won't be given a pass during routine road inspections.
How Are Windscreens Damaged?
Your windscreen protects your car and your passengers from the elements. Over time, there will be natural wear and tear on the glass. This results in scratches and pits along the surface of the widescreen. Other times, chips and cracks can develop after rocks or other road debris strike the glass. For regular wear and tear, or even minor scratches, a repair is a viable option. You can also take your windscreen to a car glass shop and have the surface polished. This will ensure that the glass remains clear and unblemished.
When Should a Windscreen be Replaced?
The size of the chip or crack in the glass will determine the need for a replacement or if repair is possible. Sometimes, even small areas of damage will require a full windscreen replacement if the damage falls within the driver's line of sight. Damage that has been allowed to fester and grow will also make total replacement necessary. Finally, linear cracks in the windscreen are often not able to be repaired, and the glass should be replaced as soon as possible.
Windscreen Replacement Process
There are a few simple steps the car glass company will follow when completing your windscreen replacement. They will start by removing the seal around the frame, called gaskets, along with any other items located near the dashboard. The old windscreen will be removed with special glass cutting tools. Next, old glue will be cut away from the frame and the surface will be cleaned for new glue application. The body of the car will then be examined to ensure there is no structural or corrosion damage that will affect the new windscreen.
Once the preparations are complete, new glue will be applied to the frame, and the new windscreen will be affixed to the car. After the windscreen is set, the glass will be secure to the frame with setting tape until the glue is dry.
How We Can Help
Always make sure to choose a professional car glass company for your windscreen replacement and repair. If you require windscreen repair or windscreen replacement in London, Best Windscreen is here to help. We have a range of affordable packages for any make and model of car. Give us a call at 0800 2425 505 to find out more today!