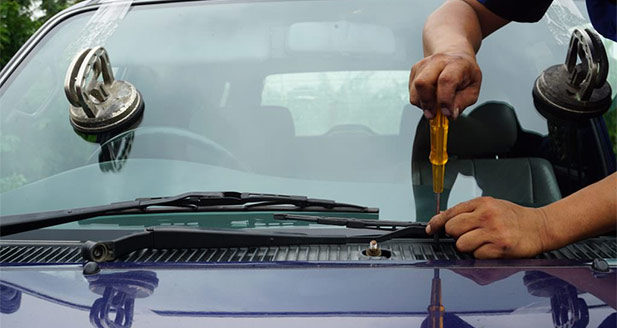 Does My Damaged Windscreen Need to Be Replaced?
Your car has beautifully sleek lines, a nice sound system and lots of space to make your ride comfortable. Along with these comforts also come other features to ensure that your time on the road is as safe as possible. One such feature is your windscreen. It is there to keep you and your passengers safe as well as provide support for the roof of your car and your airbag. As much protection as your windscreen offers, it is still the most fragile part of your vehicle. While current models are shatterproof, Best Windscreen wants you to know that there still are times when you may need to repair or replace your windscreen.
When do I Need a Windscreen Replacement?
Windscreens are stronger than most glass, but they can still get damaged in the same way. A strong wind or even an errant rock spun up from the tire of the car in front of you can cause chips and cracks in a flash. Anytime there is damage to your windscreen, it should be repaired as soon as possible. Cracks or chips can allow moisture into your car that can later turn to mold. In addition to mold, damage to your windscreen makes it easier for your glass to break or contribute to further harm during an accident.
Do I Need to Replace or a Repair?
There are times when you may need to replace your entire windscreen, but sometimes damage can also be repaired. Small chips, holes or tiny cracks that are not in the driver's line of sight can often be repaired. A windscreen replacement is often very costly, and if the damage is minor and has been caught early, repair is an affordable option. Not all windscreen damage can be repaired, heavy damage, large chips or cracks, and damage that obstructs the view of the road will require a full replacement.
How to Replace Your Windscreen
Windscreens should always be evaluated and repaired by a professional. There are many in the metro area, but Best Windscreen offers the best mobile repairs and affordable windscreen replacements. Our glass repair shop is able to service just about any make and model vehicle for repairs. For windscreen replacements, if you have an older car or a specialty vehicle, it may take a bit longer for a custom replacement glass to become available. When choosing a windscreen repair shop, make sure to check reviews and ask about the type of glass they use for replacements. Repairs should also be made using high-quality resin as opposed to cheap filler.
How Best Windscreen Can Help
If you notice that your windscreen has become damaged, give us a call at 0800 2425 505 so that we can repair the damage quickly. In most cases, a rapid repair will prevent the need for a full windscreen replacement. If the glass on your vehicle is beyond repair, we also offer affordable London windscreen replacement options. We are happy to travel to you for simple repairs, or you can set up an appointment by giving us a call today.